Shannon B.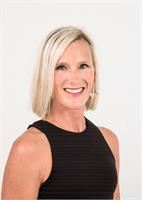 Shannon Burns, a double WAHOO, has lived in Charlottesville for 20+ years. She has practiced yoga for over 10 years, and completed her 200 hour yoga teacher training through FlyDog Yoga in March 2016.
As a Nurse Practitioner, she uses her care, knowledge and understanding of the human body to bring calmness and strength to the body through support and empowerment.
During a Power Vinyasa class, Shannon hopes to motivate students to gain confidence, knowledge, and connect to the mind & body in a kind hearted and nonjudgemental way. Shannon discovered the benefits of yoga practice during a crazy, yet exciting stage of parenting and life. After years of running half marathons and being a gym rat, she decided to see what would happen if she took 25 classes in 30 days at FlyDog, and has never looked back- HOOKED. Yoga continues to bring balance into Shannon's life, and she hopes to help you discover all of your possibilities in one of her classes!
Shannon B. instructs the following:
Heated Vinyasa ALL LEVELS. This can be a moderate to high intensity class which links breath to movement to get the heart rate up and to work the student toward a peak pose or sequence through balance, innovation, and technique. Vinyasa Flow will help to develop physical and mental strength and will lead a gradual physical and mental opening. Sequencing will vary with instructor. The room is heated between 80 and 85 degrees.




Our power sculpt classes feature high intensity intervals of yoga, weights, and cardio. Cardio bursts will get your heart rate going, upper body strength moves and hand weights will sculpt your arms, and you'll see tremendous gains in your core strength and balance. Finish off the class with a well-deserved cool down and savasana. The room temperature will be between 80 and 83 degrees and you will need a yoga mat for this class.




Power Vinyasa ALL LEVELS. This dynamic, energizing and challenging style of yoga links breath and movement through a basic Power Yoga framework combining sun salutations, standing postures and floor work but each teacher brings their own creative touch. The smooth, continuous flow deepens the breath, develops core strength, increases endurance and challenges balance and flexibility. You will leave these classes with a renewed mental and physical energy. The room is heated between 85 and 90 degrees.




Expect to sweat and expect to shake! FlyDog barre classes incorporate yoga, Pilates, and ballet influenced movements and exercises to strengthen and tone, creating long, lean muscles. A barre practice is a great complement to an existing yoga practice, as it helps build strength, focus, and confidence! Come prepared to work and have fun!

The room is heated between 75-80 degrees. All equipment provided. No mat, shoes, or socks necessary. Please arrive 10 minutes prior to class.