Jennifer C.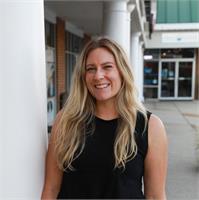 Jennifer found her passion for yoga as an undergraduate student at James Madison University. What started as a primarily asana practice became a pathway to healing and self love. She practiced under mentors Keala Mason and Amanda Saccone while working for JMU's group fitness program. Her other inspirations include Eliza Whiteman, Mary Ann McIvor, Kathryn Budig and Amy Ippoliti. She graduated from Fly Dog Yoga's 200 hour training in 2016. Inspired by creative sequencing and humor in her practice, expect to sweat, laugh, and work hard in Jennifer's vinyasa and power classes.
Jennifer C. instructs the following:
Power Vinyasa ALL LEVELS. This dynamic, energizing and challenging style of yoga links breath and movement through a basic Power Yoga framework combining sun salutations, standing postures and floor work but each teacher brings their own creative touch. The smooth, continuous flow deepens the breath, develops core strength, increases endurance and challenges balance and flexibility. You will leave these classes with a renewed mental and physical energy. The room is heated between 85 and 90 degrees.




Heated Vinyasa ALL LEVELS. This can be a moderate to high intensity class which links breath to movement to get the heart rate up and to work the student toward a peak pose or sequence through balance, innovation, and technique. Vinyasa Flow will help to develop physical and mental strength and will lead a gradual physical and mental opening. Sequencing will vary with instructor. The room is heated between 80 and 85 degrees.