Kylie H.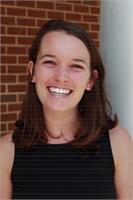 Kylie Hibshman shifted from an avid distance runner to a yoga devotee in 2016 after a triathlon injury. She quickly realized the immense mental and physical benefits of a regular practice and has not turned back. She completed her 200-Hour Vinyasa Teacher Training under the guidance of Eliza Whiteman and MaryAnn McIvor in 2017. In her classes, Kylie offers a variety of modifications to challenge students of all skill levels. She encourages her students to find balance, strength, breath and compassion both on and off their mats. Her vinyasa and yin classes incorporate music, low heat, moderate tempo and thematic structures to promote self-inquiry and joy.
Kylie H. instructs the following:
A yin yoga practice sequences longer holds in quiet stillness with an intention to relax the muscles, opening the flow of energy through the deeper connective tissue, releasing broader range of motion in the joints of the body. Promoting a meditative awareness of breath and energy, this calm practice reveals acceptance within the present condition of the physical, emotional, and conscious layers of our being. This is an approachable class for beginners, athletes, and suitable for all backgrounds of yoga experience.




Enjoy this 75 minute heated Vinyasa / Yin yoga class that is suitable for all skill levels. The class begins with a Vinyasa Flow to warm up and then transitions to a relaxing Yin practice. With the best of both yoga worlds, you will leave relaxed, refreshed and balanced.

All levels. Regular class pricing applies.

***Late Cancelation and No Show Policies still apply.