Amy A.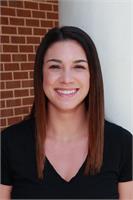 To no surprise, the first class Amy took with FlyDog was a barre class back in January of 2017. From there, Amy started taking a variety of classes and soon realized that this was a community she wanted to be more a part of. She jumped at the idea of attending FlyDog Yoga's Barre Teacher Training and teaching at FlyDog. Amy looks forward to providing fun and upbeat classes that encourage any and all people to try barre, take barre or become a barre regular!
Amy A. instructs the following:
Expect to sweat and expect to shake! FlyDog barre classes incorporate yoga, Pilates, and ballet influenced movements and exercises to strengthen and tone, creating long, lean muscles. A barre practice is a great complement to an existing yoga practice, as it helps build strength, focus, and confidence! Come prepared to work and have fun!

The room is heated between 75-80 degrees. All equipment provided. No mat, shoes, or socks necessary. Please arrive 10 minutes prior to class.