Yoga Teacher Training
Get your yoga teacher certification in Charlottesville with the best teacher training program. Join FlyDog Yoga's 200-Hour Power Vinyasa Teacher Training Intensive!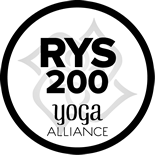 200-Hour Yoga Alliance Power Vinyasa Teacher Training
Don't Change Yourself, Create Yourself
Don't Change Yourself, Create Yourselfd
FlyDog Yoga is proud to be home to Central Virginia's leading school for Power Vinyasa Yoga training and one of the most recognized and revered in the area known for bringing sweat and soul to the mat.  Our program is led by FDY's founder and Certified Baptiste Yoga Teacher, Eliza Whiteman, and facilitated by Courtney N. and a supportive team of teachers and experts.  FlyDog's Teacher Trainees will experience a top-notch education covering yoga history/philosophy, human anatomy/physiology, leadership discovery and hands-on methodology.

Our Teacher Trainees graduate with a comprehensive education and are ready to lead students in a safe, supportive and empowering yoga practice.  In fact, most of our teachers at FlyDog Yoga are graduates of our own training!
This empowering and transformative 200–hour Power Vinyasa Yoga Teacher Training will give you the skills and confidence to think creatively and critically to provide your own authentic yoga experience to your community. Based on the foundation of basic yoga philosophy, coupled with dynamic anatomy and master classes, this training will guide you towards achieving what you want from your practice, your yoga teaching career, and your life off of the mat. 
Whether you are looking to strengthen your own practice, broaden your knowledge base or are ready to take the journey to full on teaching, FDY offers both short and long-term program opportunities throughout the year to fit your schedule and help achieve your goals.  Explore our various training opportunities and discover the path that is ri

ght for you.

 
Upcoming Training Programs
2023
January 27-29
February 24-26
March 24-26
April 21-23
May TBD
————————-
Every month you will have homework from our online library, as well as reading, research and journaling. We will have due dates for certain subjects but you have flexibility to work around your schedule. We will hold periodic optional office hours to answer any questions and further discuss the material from the homework. Our time together will be concentrated on physical practice, discussion and practice teaching together. 
Fridays 5:30pm-7:30pm
Saturdays 9am-5pm
Sundays 9am-5pm
Office Hours – Schedule To Be Determined
Online Video Library Opens on January 15th
What Makes Our Training Different
Teacher Development and Education- Our facilitators have additional

 

advanced certifications and trainings. We have led over eighteen 200- and 300-Hour Teacher Trainings and graduated more than 175 students.

 

Experience- This is more than lectures. You practice and implement what you learn in order to learn as you practice. You will experientially apply your knowledge into live practicum experiences with supportive feedback. Practice teaching, hands-on assisting, public speaking skills make a positive difference in your teaching and leadership both on and off the mat.

 

Community- One of the best things about yoga teacher training is to create a meaningful bond with other aspiring teacher and dedicated students from around the community which creates an incredible family of energy, support and learning.
Hybrid- We learned a lot from the 2020 pandemic, and we were proud to be able to pivot our summer teacher training that year to be a virtual experience, creating an online platform for all of our presentations and lectures. This helps our students in two ways: it cuts down on in person hours, and it gives you the opportunity to learn at your own pace and according to your own schedule flexibility. This makes our training even more impactful and effective, giving you guided learning to complete in your own time so that when we meet together, we can focus our time on the physical practice and teaching.

 
Who Is This Training For?
Whether you are a student looking to strengthen your own practice and knowledge base, or a current yoga teacher looking to discover new and effective ways of teaching or even someone who is looking for professional development and leadership skills, you will find meaningful and transformative experience in this program. We strongly recommend a minimum of 6 months of a consistent yoga practice before applying for our yoga teacher training.
How much is tuition?
We have one of the longest active teacher training programs in Central Virginia and we have worked hard over the years to keep our training accessible and affordable.  200-hr Teacher Training Tuition is $2,500 which includes free classes at FlyDog Yoga throughout the training cycle.  If you sign up for our training program and pay your tuition in full prior to November 15th, 2022, you will receive a $500 discount.  If you sign up for training and submit your deposit by December 15th you will receive a $250 discount (tuition must be paid in full prior to the start of training).  We also offer payment plans (2 payment & 5 payment options) for those who prefer to space out their tuition.  If you are prior-service/current military or first responder, please inquire about our scholarship opportunities!